A user-friendly and effective shopping experience.
Gally introduces meticulously designed functionalities that will supercharge their searches and illuminate thoughtfully curated products.
Optimise
your eCommerce merchandising and SEO
Virtual categories enable merchants to initiate business operations by generating categories using predefined rules. These rules empower you to leverage product data, metadata, and contextual details such as seasonal timing, or even data originating from other facets of your enterprise, such as your Order Management System (OMS), for instance.
Upon establishing a rule, products are promptly exhibited in the front-office, eliminating the necessity for asynchronous indexing or cronjob setups. This rule operates seamlessly and instantaneously, enabling you to divert your attention towards more critical tasks.
Here are a few instances of Smart Virtual Categories that you can effortlessly generate:
Discount: all your discounted products
News products
Bargain of the month: products with prices < X $
Products having high stock level
Products about to be sold out
Incredibly rapid
autocompletion box
Users have little patience for delays while engaging with your search bar. With Gally, we provide an exceedingly swift auto-completion box that initiates instant product suggestions to customers within milliseconds. This enables you to deliver the most optimal browsing experience, ensuring utmost satisfaction.
Elevate standout products,
relegate others from the spotlight
Using Gally, merchants gain the capability to preview every search query or category within the Back-Office. They can then opt to prioritize a specific product at the top of the search results for that query. Additionally, there might be instances where merchants wish to exclude or push down certain search results for a particular query.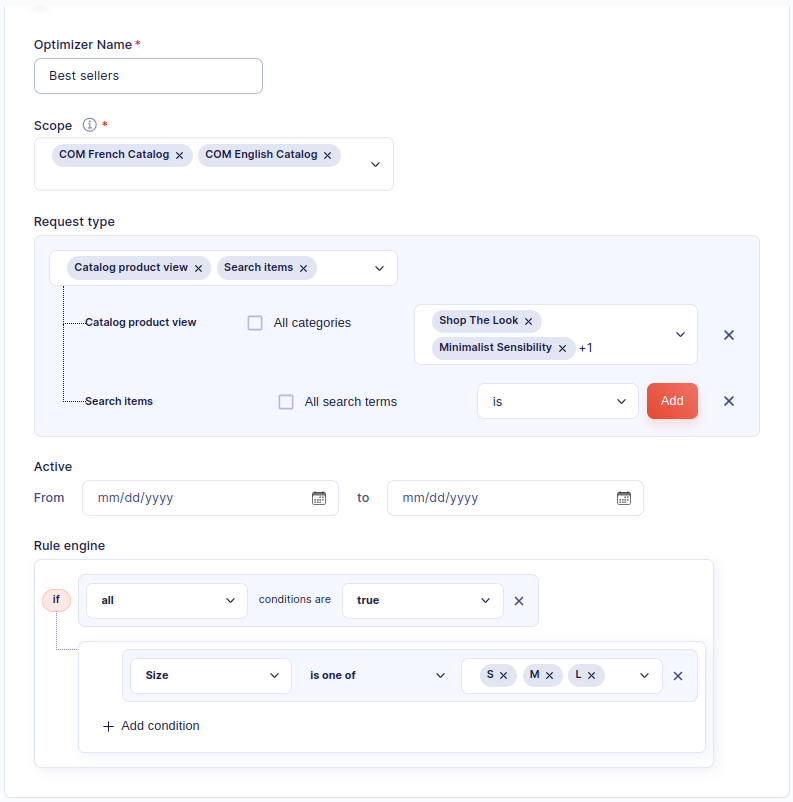 It could be your intention to elevate the visibility of a solitary product or a group of items from your catalog, ensuring their prominent placement in search outcomes. Through a functionality labeled as "ranking cocktails," merchants are empowered to strategically boost the prominence of chosen products according to their preferences.
These examples merely scratch the surface. In reality, virtually any preexisting product attribute is employable. Furthermore, behavioral data can also be harnessed, affording you the ability to amplify the visibility of popular products!
In summation, leverage ranking cocktails to accentuate the products you aim to enhance!
For instance, you can establish boosts on:
New products
Discounted products
In stock products
Products of a given brand
A list of "hero" SKUs
Popular products (most viewed/sold)
Being able to define synonyms can ensure you to display the proper results to you users.
In the Gally back-office, you can contribute synonyms for several languages. Synonyms can be one-sided or two-sided.

Looking to index more than products ? Like CMS Pages, or blog posts, or even recipes ?
That's possible out-of-the-box with Gally as well. We're tailored for E-Commerce, but we allow to index also any other kind of content to create an unified search experience across all your data.
Gally embeds out-of-the box configurations for multiple languages
No need to wonder how you'll be able to manage your different languages, Gally is already able to do it !